| Andrey and Julia Dashin's Foundation
"Santa Claus is coming to town!"
The cause "Letter to Santa Claus" is held in conjunction with the charity cause "Santa Claus is coming to town", where in the framework of the first cause, the Foundation is happy to announce an ongoing competition for the best letter and illustration to Santa Claus. The grand prize winners of the competition shall not only receive their Christmas present, but will be plunged into the magical atmosphere of Christmas where Santa himself will be coming to pay a visit to the child's household to congratulate the little believer personally!
The Christmas fairy tale will find its way to the houses of all well-behaved boys and girls!
Competitions Terms and Conditions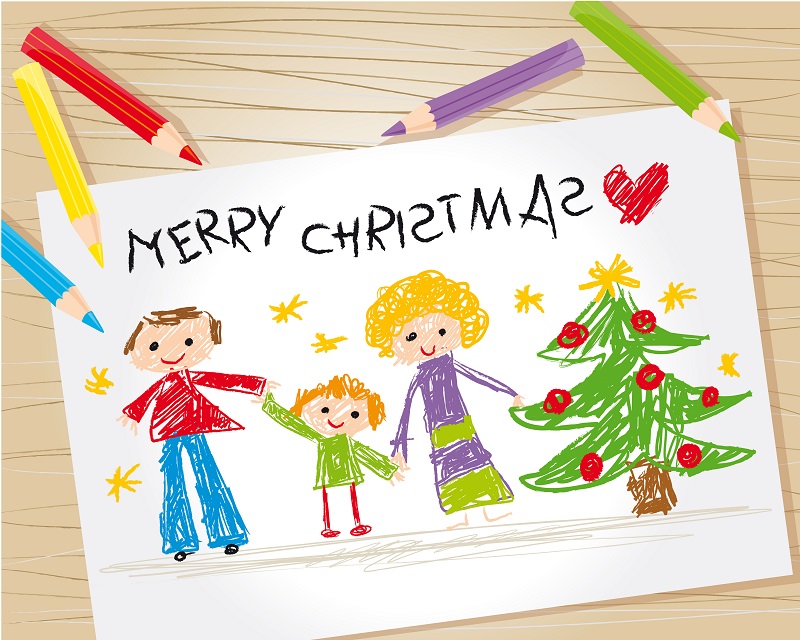 The same terms and conditions apply for this cause as for the "Letter to Santa Claus" cause. All it takes is for one to write a letter!
The letter may be written in any format and theme.
Illustrations and pictures are more than welcome.
The letter needs to be hand written!
Length of the letter should be no more than one A4 page.
The letter needs to be accompanied by the parent's/guardian's consent, via a signed Application Form.
*There are no strict age restrictions, but (!) the belief in Santa Claus is usually limited to primary school classes.
How will the letters be evaluated and who will be the winner?
All letters will be evaluated by the Foundation. There are no real criteria for the competition winners, because the actual aim of the letter is to write about a sacred wish, a cherished dream, a request to good old Santa, the kind winter wizard who comes only once a year. Children's letters and requests are at times quite unpredictable but at the same time their pleas are often very touching and emotional. It is certainly impossible to assess the quality of such a letter. It's like a confession. The most touching, honest and heartfelt letters and illustrations will be considered for the winning prize.
Where and where will the winners be announced?
Winners of the best letter to Santa shall be announced on the Foundation's website between the following dates:
19th – 25th of December, 2014.
If you see the name of your child on our website between the designated dates, please contact the Foundation at the following number 25-246120.
When is Santa coming to town?
Following announcement of the winners on the Foundation's website, Santa will be paying a visit to the child's residence between the 22nd and 27th of December!
Parents/guardians are requested to specify the exact time and details beforehand by contacting the Foundation by phone at 25-246120.