| Andrey and Julia Dashin's Foundation
Andrey & Julia Dashin's Foundation Volunteer Appreciation Awards
Earlier this week I met with the volunteers of my Cyprus-based charity – the Andrey & Julia Dashin's Foundation.
I presented them with awards in recognition of their continued support, initiative and organizational and leadership skills. Their help is truly invaluable and I am glad that, being involved in charity work in Cyprus, my wife and I managed to find so many like-minded people.
The Foundation has been in operation for just a little more than a year now, but during this short period of time we were able to attract dozens of volunteers, who are willing to offer their help towards our charity causes and events and commit their personal time to this highly respectable endeavor.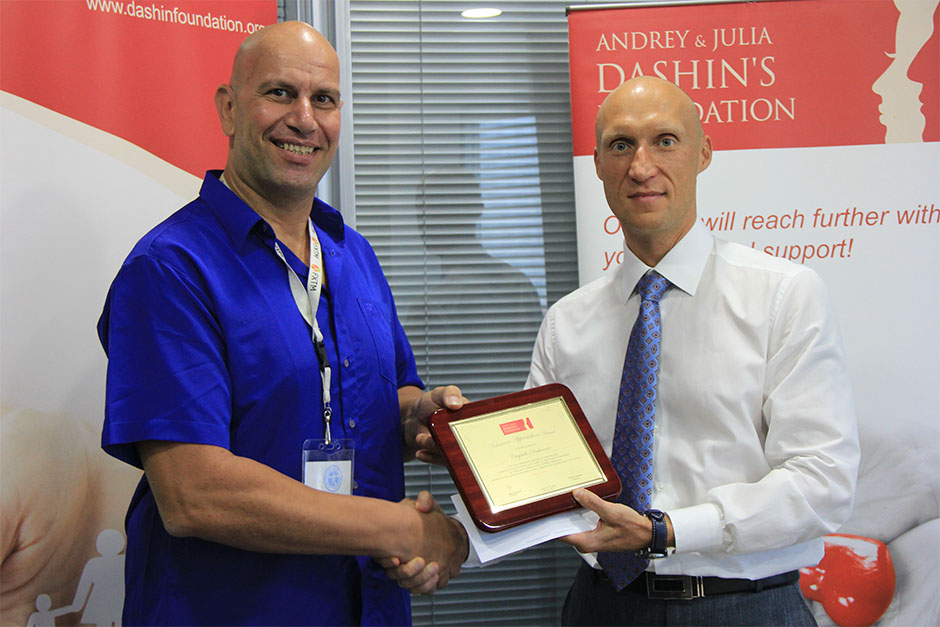 It is interesting to note that volunteers in Cyprus differ from volunteers in Russia and elsewhere in Europe. We are often used to see mainly students and the youth in general volunteering for charity.  In Cyprus, however, it is mostly the mature generation, with work, families, own adult concerns, who opt in to help as volunteers. And despite the fact that at times the volunteers themselves are in need, they continue to offer their help without expecting anything in return. A noble act of self-giving, which I believe deserves great respect.