New Financial "Oscar" for Alpari
This week the Russian Foreign Ministry in Moscow hosted the awarding ceremony of the prestigious public award "The Financial Elite of Russia 2015".
The leading financial brands in Russia, which showed outstanding performance over the past year and were selected by independent experts, were nominated for the award. This award is traditionally presented in recognition of the company's achievements and high level of business reputation.
I am particularly pleased to note that Alpari has become the winner of the title "Grand Prix: Forex-Broker of the Year" for the seventh time this year. In my opinion, it award is a testament to the company's stability and ongoing success in the highly exclusive sphere of the financial market. Over the years, Alpari has established itself as the leader of the Russian forex market. Our excellence in the industry is affirmed by the "Interfax", the independent research for the fourth consecutive year, recognizing Alpari as the largest forex broker in Russia.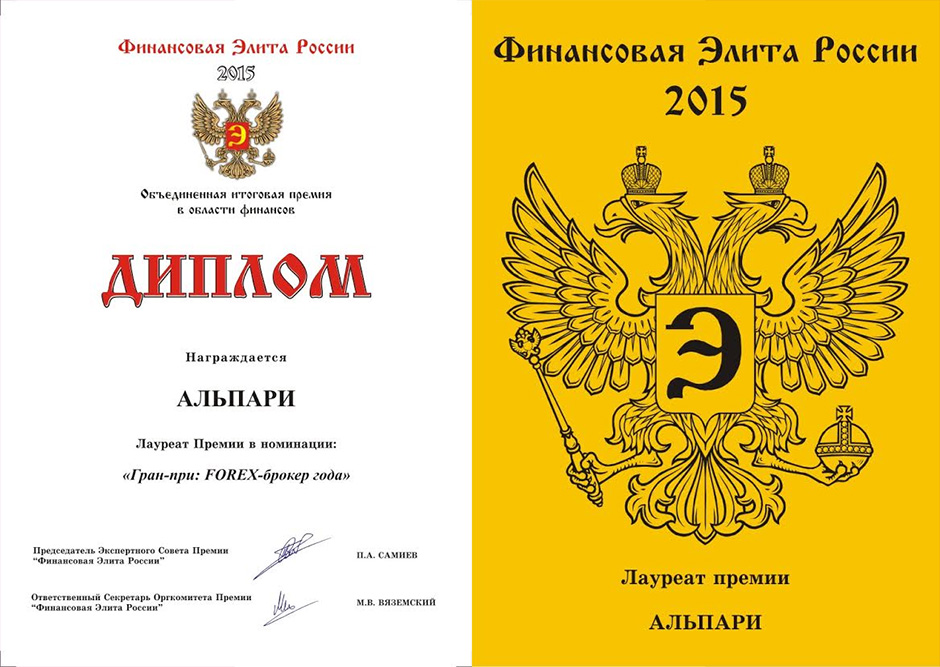 Today, the Russian online trading landscape is on the verge of great change. Next year, a new federal law regulating the OTC forex market shall come into force and Alpari has made an invaluable contribution to its implementation. Now, when Forex in Russia has come closer than ever to the recognized international standards of transparency and openness, it will also finally enter the cohort of the regulated jurisdictions.