| Andrey and Julia Dashin's Foundation
Celebrating the winners of "Back to School"
On Saturday, the 31st of October, Andrey and Julia Dashin's Foundation finally celebrated the closing of the annual 'Back to School' campaign. All children who took part in the Essay and the Drawing competitions were invited for a day full of fun at the Galactica Bowling center.
Over 30 children were selected as winners of the competition, and 4 children were selected as winners of the Drawing competition. Their drawings were printed on t-shirts and given out to all the participants in gratitude to their efforts and talent.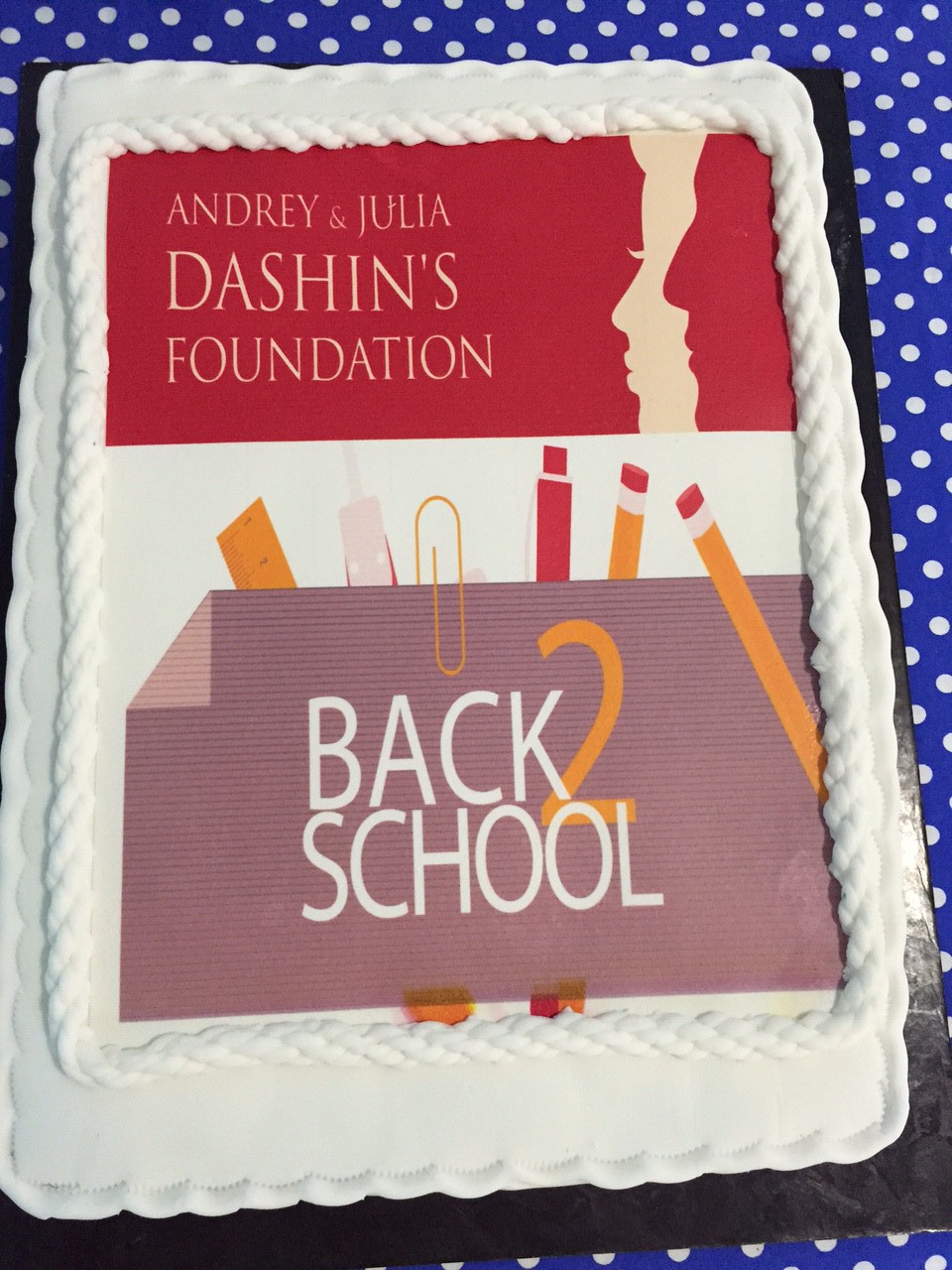 In the beginning and in order to warm things up, we asked the children to split into four teams of five and bowl their balls away towards the shiny wooden floors of Galactica. A big chocolate cake was also lurking in the background with two firework candles waiting to be set on fire.
At around 1 o'clock in the afternoon, the winning children were awarded their prizes which were vouchers of up to 150 euro from Jumbo. Specifically, first prize for all age categories was 150 euro, second prize was 100 euro and third prize was 50 euro. The foundation appreciated the effort of all participants and validated their creativity by giving many vouchers to second and third places.
All winners had written heart-warming essays trying to answer questions like "What is kindness", "What is generosity" and "What is charity". Each essay was also accompanied by a drawing, expressing the child's feelings on the matter concerned. Two of the drawings were also printed on t-shirts and handed over to the children as an extra present.
After the cake and awards ceremony, it was time for one more exciting game of bowling. The children, who were now wearing their new t-shirts gathered around the bowling alleys while their parents looked at them tenderly nearby. It was time for some more hard-earned fun!
The Foundation cordially thanks all participants and their parents for making this day!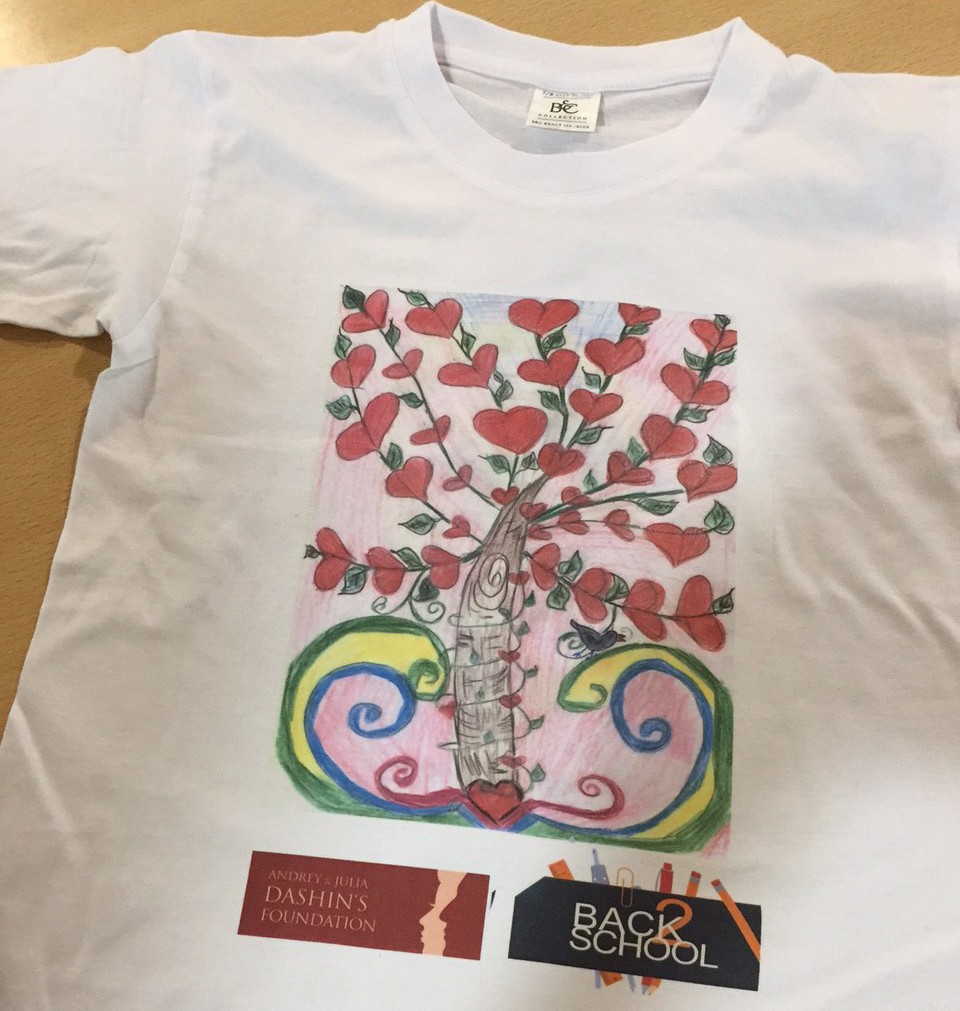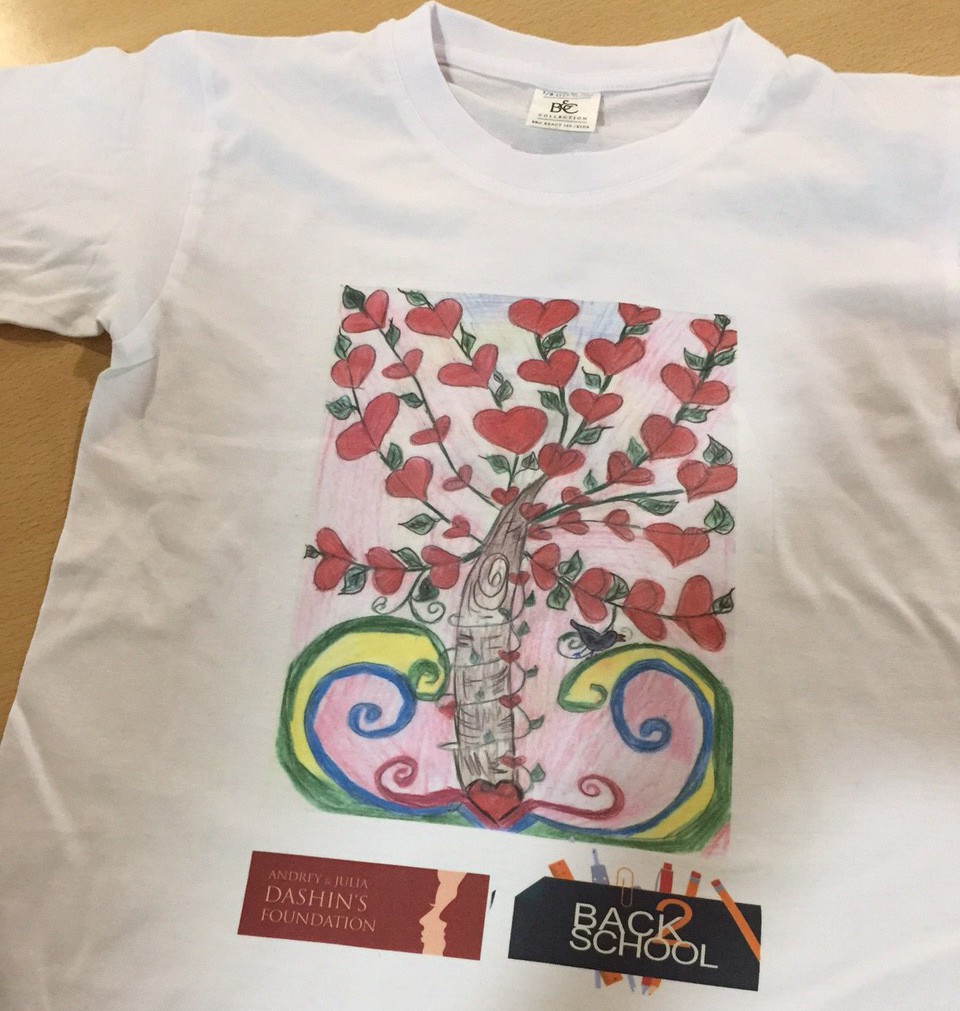 Names of the winners of our "Back to School" Campaign:
1st Group (Ages 6-8 years old)
1st place: Mariam Spanou.
2nd Place: Michelle Ksenofontos, Antreas Kolokasides.
3rd Place: Alexandra Potapova, Jasmin Eid, Alexandra Christoforou, Darya Fard.
2nd Group (9-11 years old)
1st place: Lian Liu.
2nd Place: Nefeli Chrysostomou.
3rd Place: Christos Kolokasides, Alice Liu.
3rd Group (12-14 years old)
1st place: Valentina Pastella.
2nd Place: Julia Rizoculeva, Valeria Ioannou.
3rd Place: Petros Kolokasides, Malvina Chrysostomou, Sofia Ksenofontos.
4rth Group (15- 18 years old)
1st place: Dana Radzhibaeva.
Winning Drawings:
Michelle and Sofia Ksenofontos.
Darya Fard.
Dana Radzhibaeva.
---