| Andrey and Julia Dashin's Foundation
"Back to school" Essay Competition – Now open!
Dear Friends,
The Andrey & Julia Dashin's Foundation is glad to announce the launch of its first "Back to School" campaign, which will run through September and October 2015.
What is this campaign about?
The Foundation receives a number of applications from parents who are struggling during these difficult economic times, even when it comes to sending their children to school with the most basic of school supplies. We are happy to announce that a number of requests have already been answered! At the Foundation we believe every child must have equal opportunities, especially when it comes to fundamental needs such as education and basic supplies. The
"Back to School" campaign has been designed to help pupils and their parents prepare for the new school year by offering gift vouchers for stationery and school items. The campaign will run on an essay-based competition in various schools and across various age groups, whereby 3 winners will be announced on the Friday of each other week.
This opportunity is now open to all!
How can I apply?
The campaign is open to school children of all ages who are willing to write a short essay, with or without an illustration, and send it to the Foundation by email to enter the competition. Essay topics and rules will run in accordance with various age groups to keep the competition as fair as possible.
Kindly refer to the Competition Terms & Conditions for more information.
The successful applicants – 1st, 2nd and 3rd places – will be announced via the Foundation website, and their essays and illustrations will also be published on our website and Facebook page.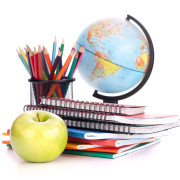 Winning Prizes:
1st place – € 150 voucher (Jumbo stores).
2nd place – € 100 voucher (Jumbo stores).
3rd place – € 50 voucher (Jumbo stores).
How can I collect my prize?
If you see your or your child's name on our website following the weekly completion rundown, please give us a call on 25-246-120 to claim your prize. We will require basic ID verification once the prize has been claimed.
If you live in Limassol we will arrange for prize collection from our offices. If you reside outside Limassol, we can arrange AKIS delivery to your home address following your claim call for the prize.
Getting yourself ready for school is now easy and possible for all – all you need to do is share some of your creativity and time!
Media support: