| Andrey and Julia Dashin's Foundation
Celebrating the "Happiness Room" in Derynia
Back in the summer, we announced our involvement in sponsoring the building of a room where the children of the B' Primary School in Derynia could learn, play and do various activities without having to be out in the cold during the winter season.
The school's Parents' Association had asked for our help back in 2014 and on the 1st of July the Andrey & Julia's Dashin Foundation visited the area in order to follow up on these very important renovations.
Charity across the island
Finally, on the 6th of November, the Foundation was called to attend the Opening ceremony and be honored for its generous support and donation. The open space veranda had been turned into a proper and safe recreational area for the children with insulated floors, windows and of course electricity and heating. The area was blessed by the school's priest and both the Mayor of Derynia and a Representative of the Ministry of Education and Culture were present to award the Andrey & Julia's Dashin Foundation with a permanent stoned board on the wall of the room.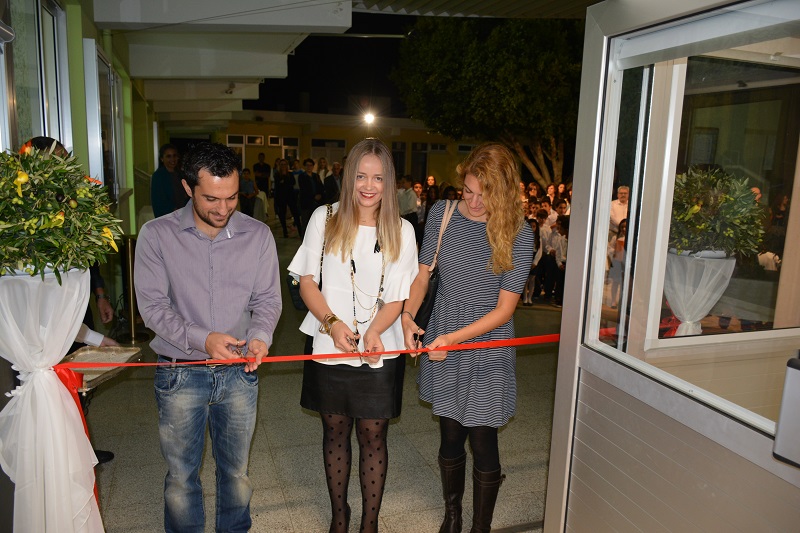 All the children had prepared a special celebratory presentation, some reciting poems while others talked about the importance of being a child and having somewhere to play. The school's choir also entertained the evening with songs talking about friendship and generosity all accompanied on the piano.
The hospitality of this historical school (the B' Primary School is located literally only meters away from the 'ghost town' of Famagusta with borders announced to be opened this year, after 42 years of conflict in the area) continued until late at night. The Parent's Association and the Central administration of the school along with the Mayor of Derynia treated the Foundation to a wonderful dinner with delicious local specialties and wine.
We would like to thank everyone who made our stay feel so comfortable and hospitable and to all the children who participated in the show. Let us never stop giving and receiving kindness.
---