| Andrey and Julia Dashin's Foundation
Play & Learn @ 10th Cyprus-Russian Festival!
During the 10th Cyprus Russian Festival, taking place on the 6th and 7th of June in the Limassol Municipal Gardens, the Andrey and Julia Dashin's Foundation will be hosting a number of fundraising activities, workshops and attractions, in collaboration with Frederick University.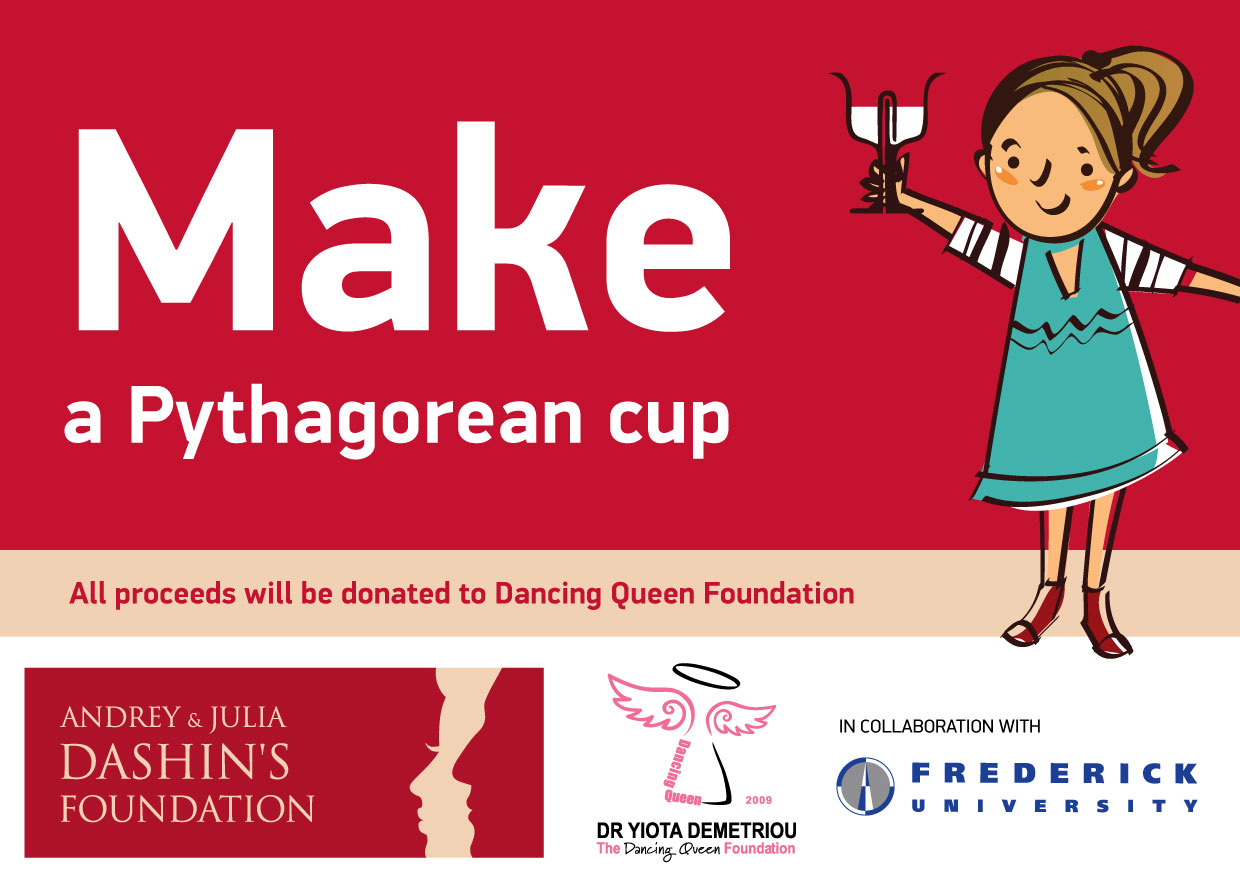 On Saturday and Sunday, from 16:00 to 20:00, children will be able to make their own Pythagorean cup using recyclable materials. The cup is an invention of the famous Ancient Greek mathematician and philosopher Pythagoras, who was using it to teach his students the virtue of moderation. The cup magically spills its entire contents out of the bottom if the user is greedy and pours liquid over the limit.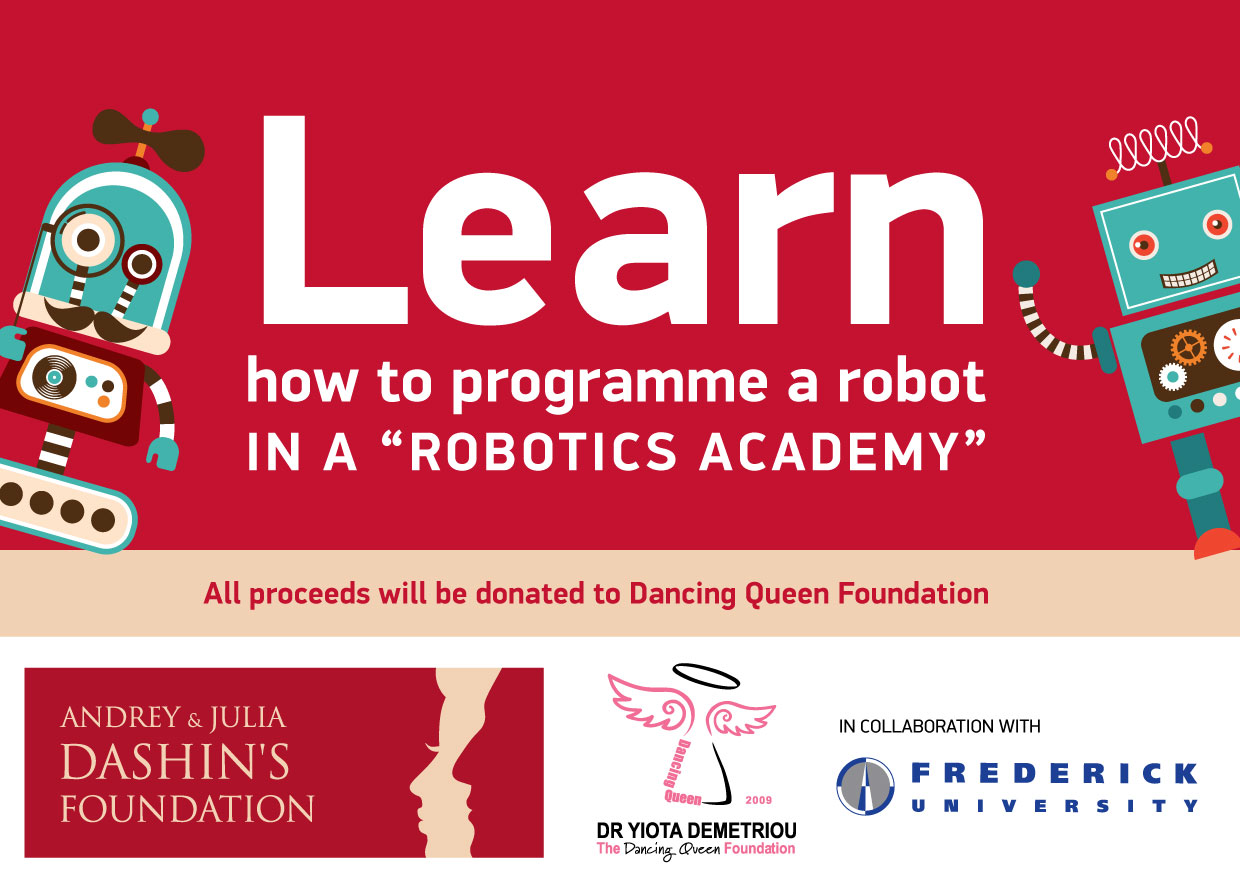 Children will also be able to participate in a Robotics Academy and learn how to programme robots! Through various pioneering and innovative educational activities, the participants will discover the exciting world of robotics and learn how various machines can be programmed to help them learn. The participants will follow simple steps of graphic programming to programme the following robots: Hungry Alligator, Drummer Monkey, Football Player, Goalkeeper, Roaring Lion, Boat in a Storm, Smart Spinning Top, Happy Fans, Dancing Birds, and Bees.
A bouncy robot and more children activities will also be available for the young visitors of the Festival throughout its duration.
All proceeds from these events will be donated to the Miranda programme for physiotherapy for children with disabilities of the Dancing Queen Foundation. The Foundation will also give an additional substantial donation to the Children Therapy Centre Stella Soulioti for children with disabilities of the Cyprus Red Cross Society.
Come and join us to Play & Learn together!