| Andrey and Julia Dashin's Foundation
ISSB Press Conference
On Monday, 8th of June, 2015, the Andrey & Julia Dashin's Foundation attended the opening Press Conference of the Independent Social Support Body (ISSB), chaired by the First Lady of Cyprus and the ISSB President, Mrs Andri Anastasiades.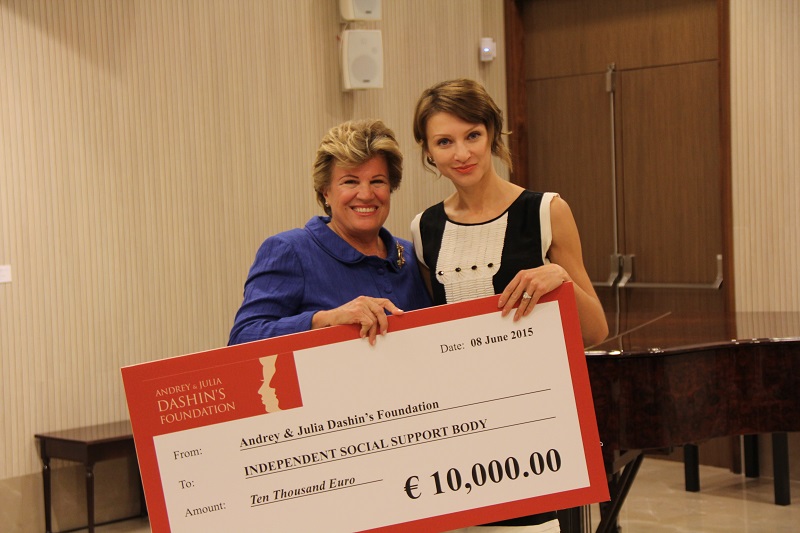 Julia Dashina, Co-Founder, of the Andrey & Julia Dashin's Foundation, presented a cheque for an amount of a 10,000 Euro donation to the ISSB for further development and successful operation of this generous endeavor.
In our ever-developing society, needs such as education and social acceptance are becoming increasingly important, especially for young people, who are making their first steps into adulthood and are in need of a helping hand to guide and support them on this uneasy path.
Lack of money or other socio-economic challenges should not determine an individual's worth. And the Foundation takes every step to support this concept, which has been also taken into careful consideration by the members of ISSB.
The Foundation dearly thanks the First Lady, Mrs Andri Anastasiades, and the members of the ISSB for inviting us to the opening press conference, and would like to wish the ISSB every success in achieving their goals!